BC FORUM News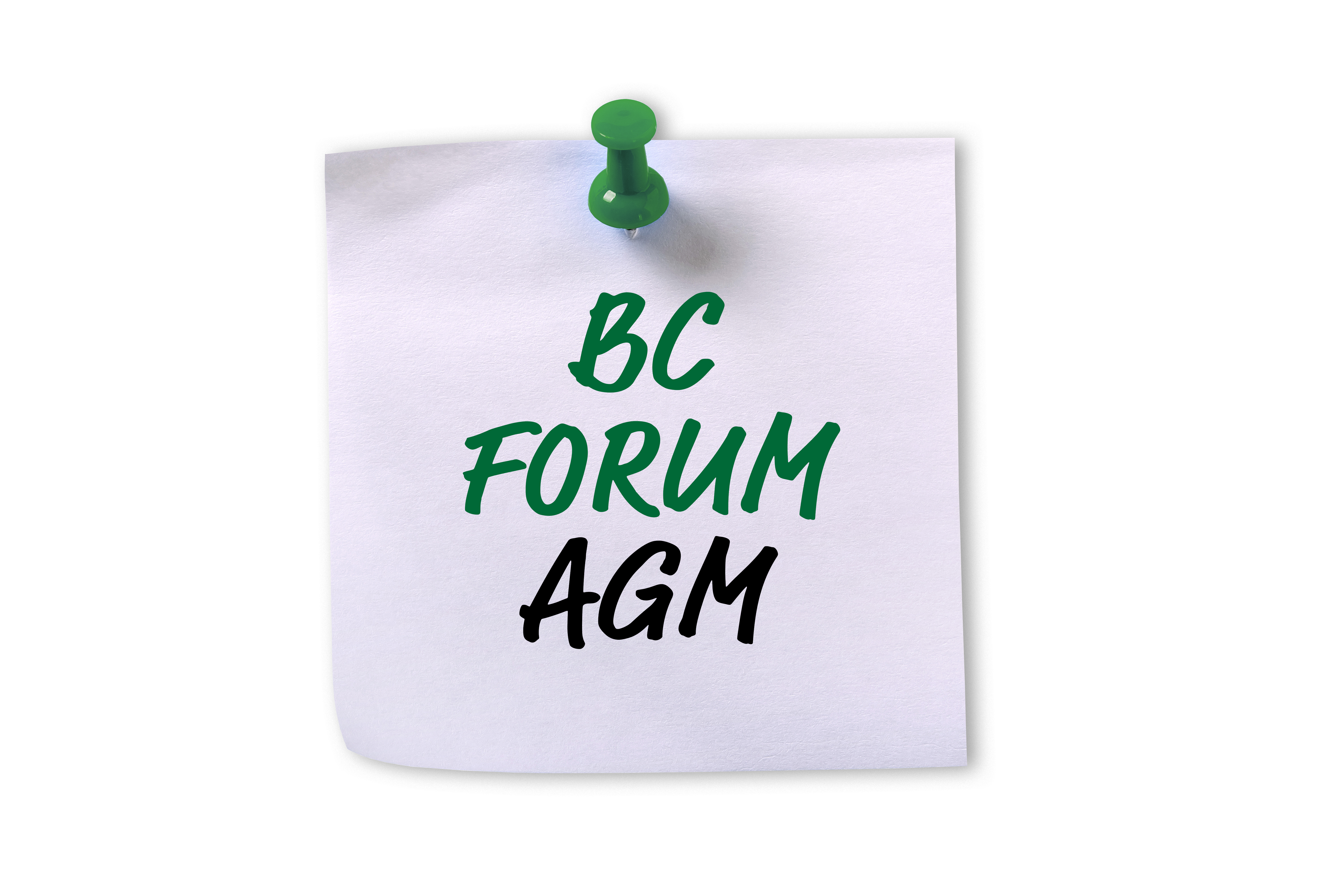 Important Notice! Mark Your Calendars!
BC FORUM AGM
Wednesday, June 28th, 2023
Time: 9:30 am-1:30 pm
Location: BCGEU Lower Mainland Area Office
130-2920 Virtual Way, Vancouver BC
This meeting will be hybrid. Registration is manadatory, and in person seats are limited.
Registration is closed.
Completion of the form does not guarantee you a seat. You will received a confirmation in due time if your registration has been accepted.
After a prolonged delay we are pleased to announce the return of our Annual General Meeting.

Along with words from some special guests we have 4 years of financial statements for presentation (2019, 2020, 2021 and 2022), as well as a few resolutions for review, discussion and voting on. There is one Constitutional Resolution for consideration as follows: .
C-1 Gender neutral language
Because the British Columbia Federation of Retired Union Members (BC FORUM) Bylaws no longer conform with the British Columbia Federation of Labour (BC FED) gender neutral language;

The BC FORUM Constitution Committee will update the bylaws so that they adhere to the gender neutral style previously adopted by the BC FED; and

The above noted updates will be complete and presented to the Board of Directors meeting scheduled for the November 14, 2023 Board of Directors meeting.