BC FORUM News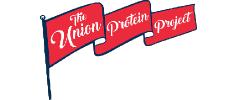 Important Notice! Mark Your Calendar!
AGM and Salmon Barbeque
Tuesday, June 14th, 2022
AGM 11:30 am
Salmon BBQ Noon – 3 pm
·
Dear friends and supporters,
·
Note:·Our 2022 event will be held at the United Steelworkers Union Langley location.··Address is 9292 200 Street, Langley (200 St. Exit).· Just off the freeway; so both convenient and quick to get to.····
·
This is our first in-person event since 2019 and the Union Protein Project is excited to welcome all our affiliates, supporters and friends to join us for our Annual General Meeting and Barbeque.·
·
2021 was a good year in spite of COVID-19.· Our solid relationships with Golden Boy Foods (peanut butter) and Ocean Brands (canned salmon and tuna) with the added donation of transportation from the Save On Groups, allows us to leverage union donations to provide affordable protein to meet the needs of food banks.
·
Thanks to you all, we have continued to supply high volumes of protein in the face of price and distribution challenges. We are currently supplying 130 BC food banks and agencies with our product. This highlights the quality and value of the product that we have been able to acquire for them.
·
So...Mark your calendars today!··AGM and Salmon Barbeque; Tuesday, June 14, 11:30 AM. Steelworkers Building - 9292 200 street, Langley (Suite 202).·· It's open to all of our friends and supporters at no cost.· You're welcome to invite anyone you wish from your organizations as long as you let us know the number to expect ahead of time.
In soidarity,
·
Scott Lunny, President,
The Union Protein Project
Please RSVP admin@proteinproject.ca
·