BC FORUM News
President Diane Wood delivers report to BC FORUM members at Annual General Meeting in June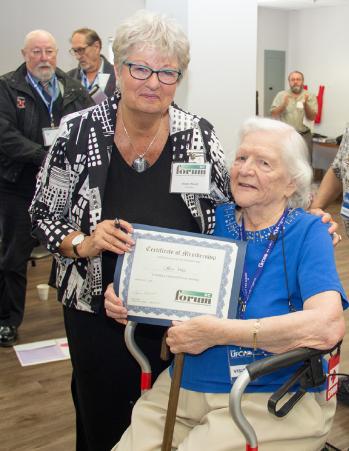 BC FORUM president Diane Wood presents past president Alice West
with Lifetime Membership at the 2017 AGM held in New Westminster.
June, 2017 - BC FORUM President Diane Wood delivered the organization's report at the Annual General Meeting that took place on Wednesday, June 21 at the UFCW union hall in New Westminster.
Download and read the report here.