BC FORUM News
Premier John Horgan featured speaker at BC FORUM
Annual General Meeting, June 2018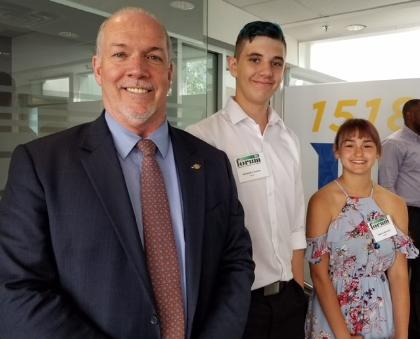 Premier John Horgan is shown above with two enthusiastic volunteers at this year's
BC FORUM AGM, Dominique and Dakota Couture, son and daughter of BC FORUM
staff member Theresa Couture.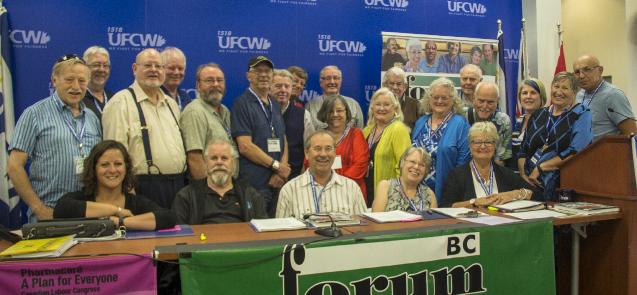 BC FORUM Board members, Regional Reps, Affiliate Liaisons & staff member attending the AGM, June 27/18. Photo taken by Soren Bech.
June, 2018 - BC FORUM President Diane Wood delivered the organization's report at the Annual General Meeting that took place on Wednesday, June 27 at the UFCW 1518 union hall in New Westminster.
Download and read the report here.
Read Resolutions + download a copy of the Petition for signatures here.