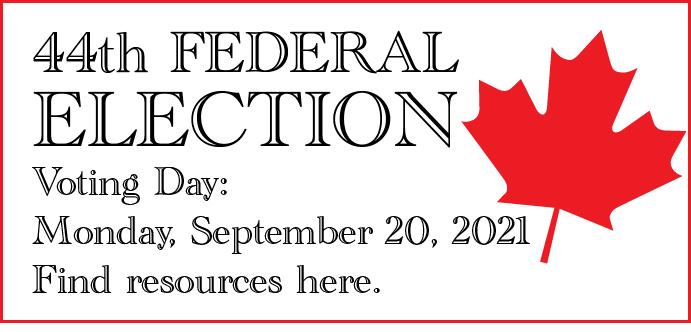 Updated September 7, 2021
BC FORUM is pleased to feature the following resources for your information:
---
---
Seniors' Issues for the Federal Election - from the Canadian Association of Retired Teachers Download here.
---
FEDERAL ELECTION EVENT - english-speaking televised National Leader's Debate: THURSDAY, SEPTEMBER 9, 2021, STARTING AT 6 PM, ON CBC, CTV, GLOBAL, APTN.
---
FEDERAL ELECTION EVENT: Virtual Town Hall All-Candidates (Vancouver Granville + Vancouver South) Meeting on Seniors Issues; Monday, September 13, 2021, starting at 7 pm. ADVANCE REGISTRATION REQUIRED.
---
The Federal Election & COVID-19 FAQs
---
Canadian Federation of Pensioners launches Pensions Priority Campaign - TAKE ACTION TODAY!
---
Federal Election edition of the COSCO BC newsletter published - read here
---
Canada's Retired Teachers call for National Seniors Strategy - and you can help!
---
FEDERAL PARTY PLATFORMS:
Liberal Party of Canada - Platform
Green Party - The Green Party of Canada will release its platform commitments one by one throughout the campaign.