BC FORUM News - From The Advocate, Winter 2020
A crisis hits seniors in long term care
By Diane Wood
President, BC FORUM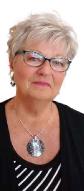 Whether it's climate change or a pandemic, we are not very good at dealing with slow moving crises. Our species' "fight or flight" skills evolved to deal with threats we could see first hand. Predators. Emergencies. Immediate danger.
We are not as good at dealing with threats we can't easily see with our own eyes – relentlessly worsening climate crisis, and the needless deaths of thousands of people behind closed doors.
As I write this, Canada and many other nations are setting daily records for new COVID-19 infections and deaths. It's clear that if this goes on, we will be in a lot of trouble.
Long term care is in crisis. That's not new. It has been for years. Decades of under-funding, understaffing, and a focus on profit instead of care have left the system tragically unprepared for the health crisis we're facing as a result of the global pandemic.
Four out of five COVID-19 related deaths in Canada have been residents or staff in a long term care home.
It's the worst record in the developed world. It's a national shame for our country.
In early November, on behalf of BC FORUM, I wrote to Prime Minister Trudeau, with a copy to other parties, asking him to show leadership on this issue.
I asked Mr. Trudeau to:
• Act now to bring long term care fully in the public health care system under the Canada Health Act.
• Remove profit from the system, and ensure the delivery of care is based on the needs of residents, not shareholders.
• Enact and enforce national standards that ensure proper staffing levels and high quality care.
• Address the long-standing crisis in long term care by providing stable federal funding.
• Address rampant recruitment and retention problems by regulating the industry and making sure workers are fairly compensated.
I haven't yet heard back from Mr. Trudeau, but I hope he acts quickly. Peter Julian, the NDP House Leader, did take the time to answer my letter. Excerpts of his response are on page 6.
As an example of how bad it can get, at this writing, fully two-thirds of the care homes in Winnipeg have active outbreaks. The worst outbreaks – in both numbers and deaths – are in two for-profit care homes operated by Revera Inc.
This only adds to the shame the Trudeau government should feel.
Revera is owned by the federal government through a crown corporation. All of the shares in the company were purchased by the Public Sector Pension Investment Board in 2007.
It's a huge company, based in Mississauga Ontario. It operates more than 500 long term care and assisted living residences in Canada, the UK, and the USA. It operates 18 facilities in British Columbia.
Revera's record drives home the point that the problems with forprofit care existed long before the pandemic. The CBC reported in January 2019 that Revera was facing a staggering 85 lawsuits for neglect contributing to deaths.
Surely we can do better. We must.
Other than the election of a majority NDP government to see our province through and beyond the pandemic, there hasn't been much to celebrate this year.
People are increasingly anxious as the pandemic continues to rage. I hope it doesn't get worse before it gets better, but I fear it will.
Throughout this year, Dr. Bonnie Henry has counseled us to be kind to each other, to remain calm, and to take the steps needed to stay safe.
That's good advice and more important than ever as we find new ways to celebrate the holiday season.
My best wishes and a big virtual hug to you and your family. And however you celebrate, please stay safe.