BC FORUM News - From The Advocate, Summer 2018
We've made gains but there's still much to do
Diane Wood, President, BC FORUM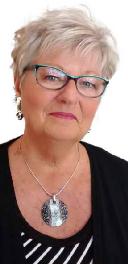 I was very pleased to meet with so many active and engaged participants at our annual general meeting this year. The involvement of older and retired workers through membership in BC FORUM is critical to our success in fighting for a more caring and inclusive society in Canada.
I thank you and every member for being so engaged and supportive of our efforts. As you know, our board members and regional representatives are all volunteers and we couldn't do it without you.
As I mentioned at the meeting, our annual board of directors' report is probably the best document to review and see what we have achieved and what we have been advocating for over the last year.
It's a long, long list.
Progress on many issues
In the past few months – with the support of Green MLAs for just a single vote majority in the Legislature – the NDP has moved quickly to begin to undo 16 years of damage to public services, social equity and respect for workers.
A partial list includes a clear plan to eliminate MSP premiums, significant increases in access to MRI scans, hip and knee replacement surgeries, progress on construction of new hospitals, tough new penalties on extra billing for health care, a ban on buying and selling blood for profit, increases in the minimum wage and disability benefits, and large new investments to create affordable housing and expand affordable child care.
BC FORUM participated in the public consultation on many of these initiatives by presenting briefs with our recommendations on the provincial budget, MSP, the minimum wage and poverty reduction.
Electoral reform
In addition, we have given priority to advocating for an electoral system where every vote counts, prescription drug coverage for everyone in Canada, and pension protection for workers.
There remains lots of work to do on these three issues.
As you know, we will be able to vote by mail from Oct. 22 to Nov. 30 to make the way we elect our governments more democratic.
This referendum is our best opportunity – and perhaps our last opportunity for a long time – to ensure that the Legislature more accurately reflects the will of British Columbians, with no more "majority" governments elected by a minority of voters.
BC FORUM is working with the alliance supporting proportional representation and we are represented in the Make Every Vote Count Society.
Pharmacare
After breaking their platform promises in the past, and ignoring the recommendations of two royal commissions, the federal Liberal government has started a consultation process on Pharmacare.
Despite projected savings of billions of dollars and better health outcomes, Canada remains the only country with public health care that does not cover prescription drugs.
We must completely end the patchwork of coverage – not merely "close the gaps" as the federal finance minister suggests – to achieve these benefits.
Protecting pensions
It is scandalous that long-term workers at corporations that declare bankruptcy lose their pensions. The deferred earnings of workers must not be stolen to satisfy the demands of big banks and large institutional shareholders. We will continue to monitor and advocate on this issue, as well as the seemingly stalled Bill C-27 which threatens the defined pension benefits of thousands.
With your support, we will win these battles for social justice.