BC FORUM Members in Action! 2019
BC FORUM members in action at union and community events
BC FORUM encourages members to take action on issues of importance - then let us know what you've done! Letters to the Editor, articles you have had published or any media you may have been involved with - send us a link or a copy of what you've done and we will list them here!
Members in Action Archives:
Members in Action 2018 | Members in Action 2017 | Members in Action 2016
Members in Action 2015 | Members in Action 2014 | Members in Action 2013
Members in Action 2012 | Members in Action 2011 | Members in Action 2010
---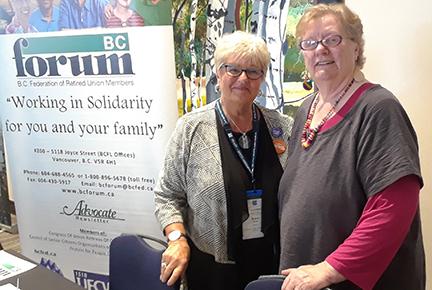 At BC FORUM booth with Gudrun Langlof, President, Council of Senior Citizen Organizations of BC (COSCO) at Health Sciences Association (HSA) convention April 4.
---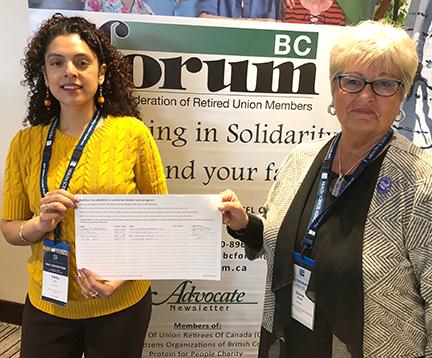 At HSA Convention BC FORUM booth getting signatures for NDP MP Don Davies petition to establish a universal dental care program. Vinita Puri, HSA delegate, pictured with Diane Wood, President, BC FORUM.
---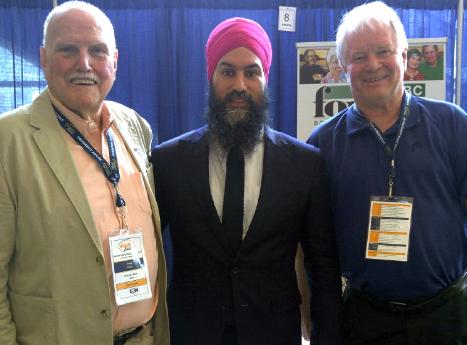 At the BC FORUM booth at the United Steelworkers 54th Annual National Policy Conference in Vancouver BC in April, Board Members Fred Girling and Bill Silvester had a visit from Jagmeet Singh, Leader of the Federal NDP and recently elected MP for Burnaby South.
---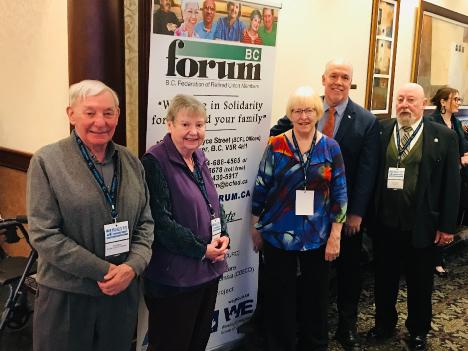 Premier John Horgan joined with BC FORUM for a photo opportunity at the Building Trades Convention in Victoria in early March. From left are Phil Bailey, Betty McKnight, Anne Bailey, Premier Horgan, Russ St. Eloi (BC FORUM Board member).
---

Protect earned pensions
This e-petition to the Government of Canada is open until April 9, 2019.
---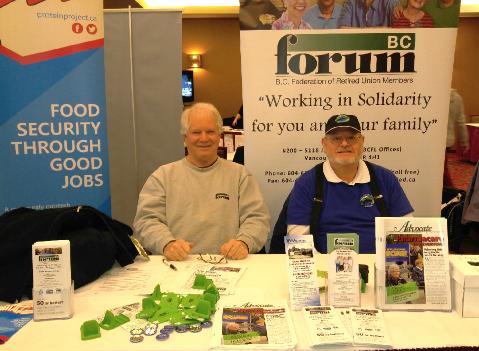 BC FORUM booth at the CLC Winter School, January/19, at Harrison Hot Springs; from left are Bill Silvester, BC FORUM Board member and John Hooker, BC FORUM Regional Rep. and New Westminster & District Labour Council delegate.
---